Overview
The VIPER Alumni Board (VAB) consists of a group of volunteer VIPER alumni who organize events and initiatives to help keep VIPER alumni engaged with the University and each other. VAB was established in 2020 with the mission to promote three core values in mind:
Creating a community for the alumni of the VIPER program 
Providing mentorship and guidance for the current students 
Increasing awareness of VIPER and its mission to advance energy science and technology
If you are an alumus of the program and have any ideas of events you would like to see or are interested in getting involved with the board, please fill out the form here. 
VIPER Alumni Board Members
Meet the board! Click on each member's name or picture to learn more about them.
  

Position: President
Fun Fact: When I used to work as a cook at a baseball park, my coworkers called me "Ben Frank" since my first and middle name are Ben Franklin. 

 

Position: Alumni Relations Committee Chair, Web Director, Founder
Fun Fact: Can tell you about chair history and where to eat in NYC.

 

Position: External Relations Committee Chair
Fun Fact:  Is a James Spader superfan. 

 

Abhinav (Abhi) Ramkumar (VIPER '21)

Position: Mentorship Committee Co-Chair
Fun Fact: I love singing Carnatic (Indian Classical) music and playing instruments! 

 

Emily (Emmy) Cunningham (VIPER '19)

Position: Mentorship Committee Co-Chair

Fun Fact: On pace to finish hiking all of the major peaks in the White Mountains and the Adirondacks

Fun Fact: Favorite book is Icefire since its a fun, wholesome atmosphere I loved growing up and gives me a lot of nostalgia.
Photos from Past Events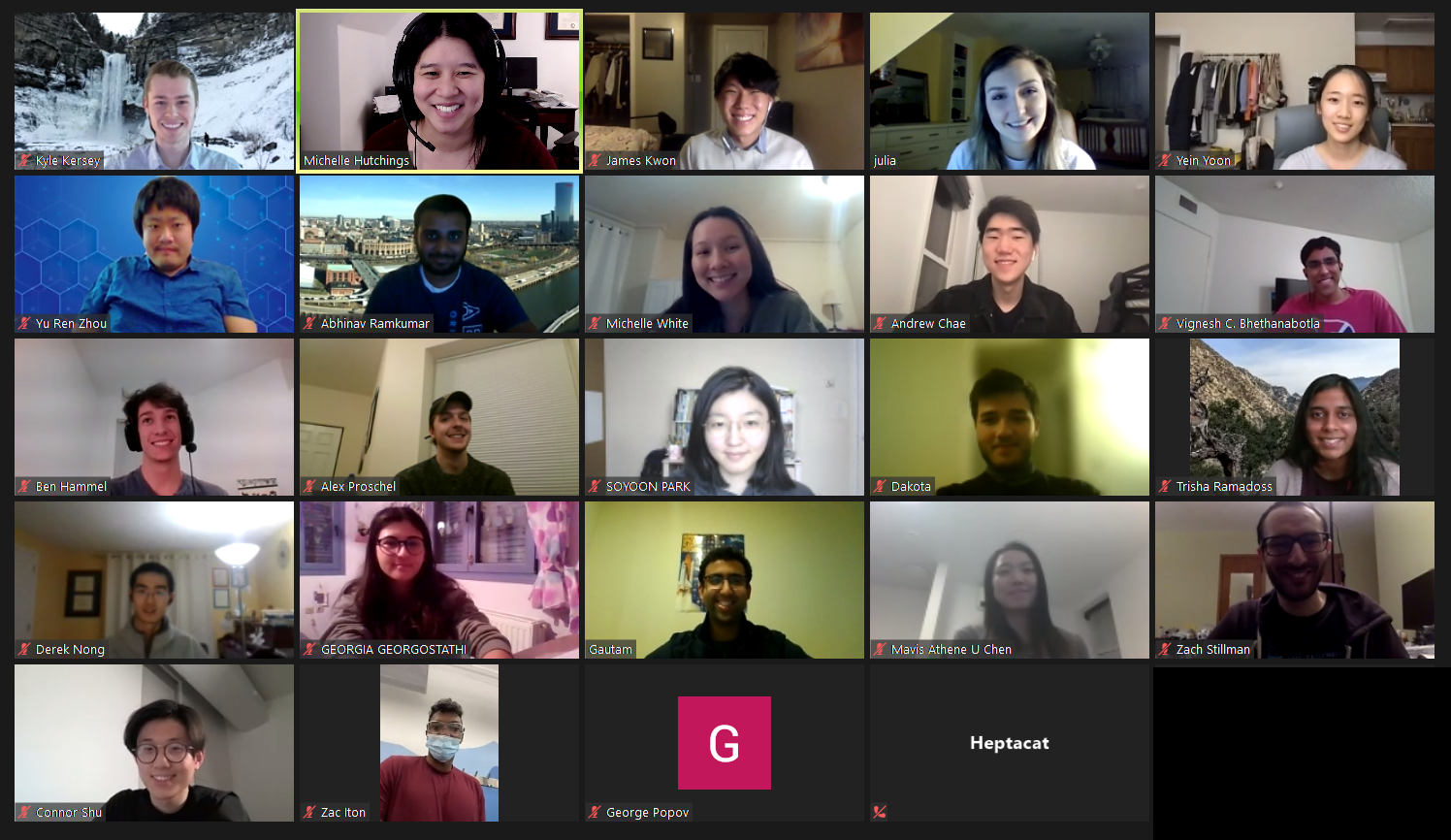 Previous VIPER Alumni Board Contributors
Gautam Nagaraj (VIPER '17)
Mavis Athene U Chen (VIPER '20)
Julia Fordham (VIPER '16)