Hometown
Dhahran, Saudi Arabia
Degrees Pursing
Bachelor of Science in Engineering in Chemical and Biomolecular Engineering
Bachelor of Arts in Chemistry or Physics with a concentration in Chemical Principles (undecided)
Research Interests
Currently, I am interested in optimizing solar cells, but I'm also interested in fuel cells, material development, and carbon capture.

What experiences led you to become interested in VIPER and energy research?
Growing up in Saudi Arabia opened my eyes to the untapped potential of solar power. A future where the vast empty deserts are covered with photovoltaics quickly grabbed my interest; however, with that thought comes many limitations, and they are ones which I hope to solve. I was also given the opportunity to conduct research at KAUST on Enhanced Oil Recovery, which gave me a glimpse into the research world. Combining these experiences and my passion for STEM led me to an interest in energy research, making VIPER a seamless fit.

What are you looking forward to the most at Penn and in VIPER?
Connecting with like-minded students who have similar goals of positively impacting the world.
How do you see VIPER integrating into your future goals?
As an aspiring researcher, a dual degree in engineering and science would provide me with a broad skill-set that will allow me to explore many areas with an interdisciplinary approach. While there is much out there to explore, my ultimate goal is to help advance an area that will prepare us for our inevitable dependence on renewable energy. With VIPER, I wish to use the learning and research opportunities available to provide me a strong foundation for what's next to come.
What is a fun fact or interesting experience you would like to tell others about?
One of my favourite activities to unwind is running. Although 5AM and 5PM runs seem quite similar at first, I find them to be two distinct experiences that are worth trying out.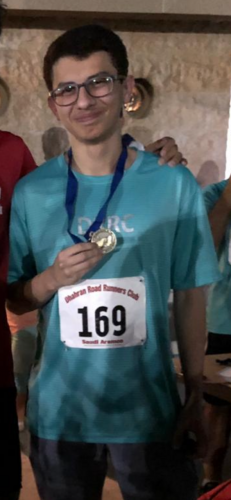 Graduation Year