Hometown
Queens, New York
Degrees Pursing
Bachelor of Arts in Earth Science (concentration in Environmental Science)
Bachelor of Science in Engineering in Systems Science Engineering
Minor in American Public Policy
Research Interests
I'm very excited to explore my research options through VIPER! I've only been at Penn for a month and I'm already working on a computational chemistry research paper through CHEM115, which I'm having a lot of fun with. Currently, my dream research is using modeling and simulation techniques to better understand energy and environmental systems, but that's definitely subject to change.
What experiences led you to become interested in VIPER and energy research?
The summer before my senior year, I did the Summer STEM program at the Cooper Union and I was introduced to novel ways to harvest human energy, like piezoelectric materials and energy-generating revolving doors. It fascinates me that something as mundane as a door can help power the world, through the ingenuity of scientists and engineers.
What are you looking forward to the most at Penn and in VIPER?
I'm really looking forward to taking VIPR 120 next term. I would like to learn about all of the energy research happening at Penn and get a better idea of what the next few summers of research have in store for me. I'm also interested in Penn's vast selection of energy-related courses, particularly those that intersect with public policy.
How do you see VIPER integrating into your future goals?
In the future, I would like to contribute to solving the most pressing issue of this century-- preventing climate change. However, without both substantial innovations in energy usage and the implementation of these advances via the government, we cannot solve this issue. For this reason, I want to work at the intersection of energy research and policy, and VIPER's research opportunities and policy coursework make it an excellent fit for my future goals.
What is a fun fact or interesting experience you would like to tell others about?
I'm really big on arts and crafts. I love painting, bullet journaling, and scrapbooking.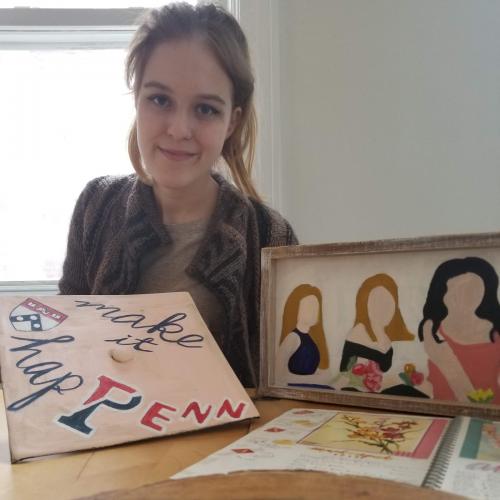 Graduation Year