Hometown
Rossville, Tennessee
Degrees Pursing
Bachelor of Arts in Chemistry (Minor in Sustainability and Environmental Management)
Bachelor of Science in Engineering in Chemical and Biomolecular Engineering
Research Interests
I have been conducting research with the Pikul Group for the past year and a half, working primarily on developing a robust microbattery packaging structure for a DARPA-funded project.
Why did you choose VIPER?
To me, VIPER was an opportunity to apply my knowledge through energy research and surround myself with a small group of extremely passionate students and faculty.
What are three words you would use to describe VIPER?
Innovative, driven, and lighthearted
What is your favorite aspect about the program?
VIPER's wide variety of disciplines (both in the College and Engineering) gives students the ability to craft an undergraduate curriculum that suits them best.
How do you see VIPER integrating into your future goals?
VIPER's 12-week summer research program at Penn gave me a glimpse of what a career in academia would look like, and that too after only one year of undergraduate study.
How do you like to spend your free time? Are you involved in any organizations in or out of Penn?
My main non-academic commitment is Penn Dhamaka, a competitive fusion dance team here on campus.
What advice would you give to incoming VIPER students?
Work hard, but don't forget to play hard when you get the chance :)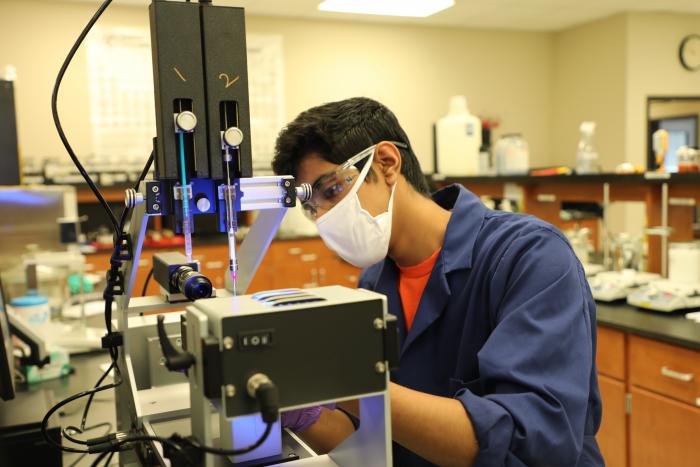 Graduation Year
Selected Publications
Yue, X.; Grzyb, J.; Padmanabha, A.; Pikul, J.H. A Minimal Volume Hermetic Packaging Design for High-Energy-Density Micro-Energy Systems. Energies 2020, 13, 2492.