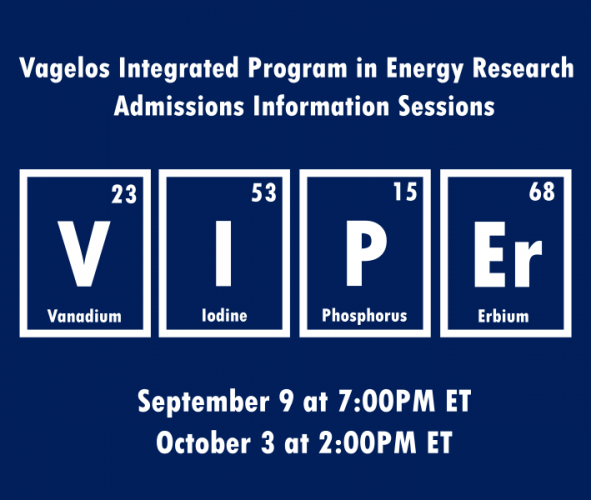 VIPER will be hosting two upcoming Admissions Information Sessions! If you are a prospective student in high school who is interested in learning more about the program, please join us at one of the following virtual events on:
Wednesday, September 9 at 7:00PM Eastern Time
Saturday, October 3 at 2:00PM Eastern Time
We will give an overview of the program, and we'll be joined by current students who are happy to share their perspectives with all of you! To register and gain access to the link, please click here. These Admissions Information Sessions can also be found on our Events page. Hope to see you there!